24/7 Emergency Care in Winston-Salem
Having a Pet Emergency in Winston-Salem, NC?
Any time you are unable to reach your primary care veterinarian - including late nights, weekends, and holidays - we are here to help. Our North Carolina emergency veterinarians are specially trained in triage and emergency medicine.
What To Do In A Pet Emergency
Although you may feel anxious about visiting an emergency veterinarian, knowing what to expect at our emergency animal hospital will make this process easier for both you and your pet.
STEP 1
Call Ahead If You Can
We understand that in a pet emergency, you may not be able to call us before arriving, but it's always best if you can. If you have time, you can also fill out our New Patient Form. 
STEP 2
Get To Our Emergency Animal Hospital Right Away
You will be taken to an exam room and asked to complete our New Patient Form if you have not already done so. Your pet will be triaged by a vet technician before an emergency veterinarian completes a thorough exam of your pet.
STEP 3
Determine Treatment
After your pet has been assessed, our veterinarians will establish a treatment plan so we can provide your pet with the best possible treatment. We will also update your primary care veterinarian with your pet's medical files and history to ensure care remains integrated and seamless.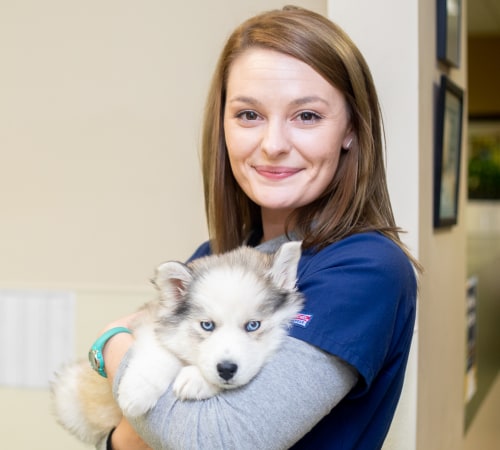 Animal Emergency FAQs
When animals are in situations that need immediate medical attention or their lives are at stake, they require emergency veterinary care and treatment.